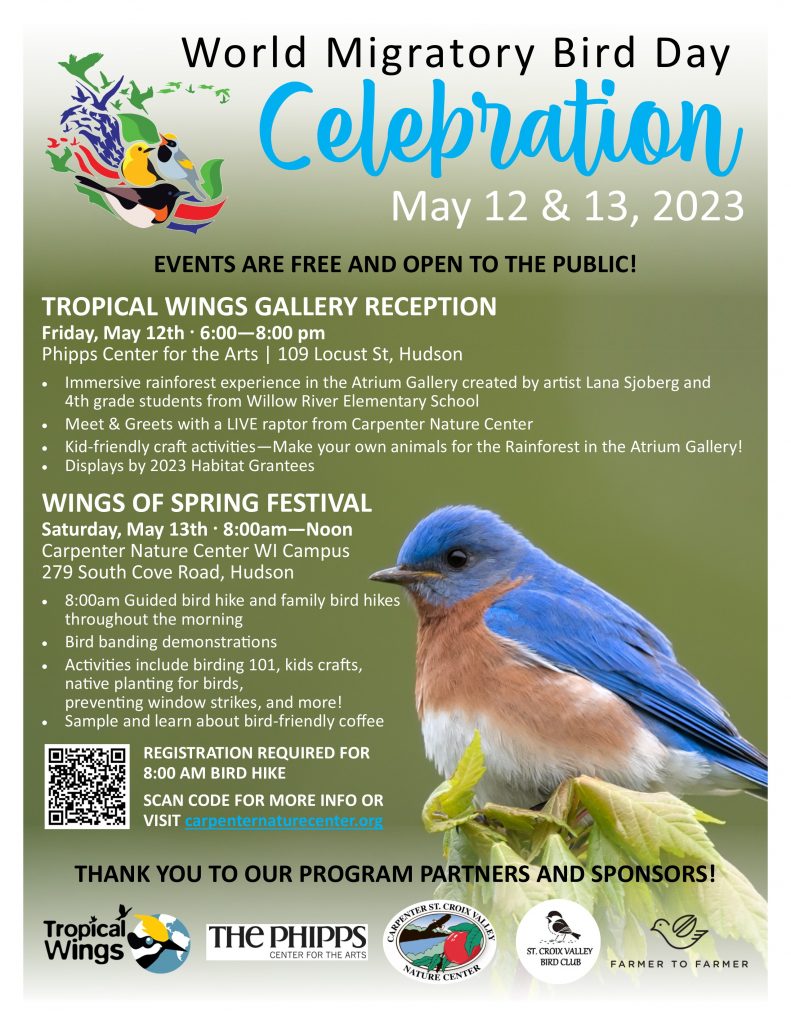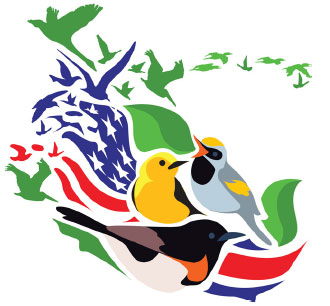 Learn more about the waves of migratory birds that pass through the St. Croix River Valley each spring by joining in our hands-on, family friendly Migration Celebration.
Our celebration is always the second weekend of May to coincide with International Migratory Bird Day. Activities are planned in communities on both sides of the St. Croix National Wild and Scenic Riverway. This festival echos our Sister Parks festival which takes place on the first Saturday of March on the Osa Peninsula, Costa Rica, where participants there bid farewell to the birds that are beginning the long journey back to the St. Croix River Valley.
Purpose: To engage the general public in educational activities that build on the sister parks partnership. Increasing awareness and promoting conservation actions for the shared Neotropical migratory birds that connect us.
Partners: